Overview
What is CRSW All About?
June 9, 2021 3:00 PM – 4:30 PM EST
Multiple agencies and responder communities within 19 States along with national responder associations offered inputs on the focus for CRSW through interactive polling, as illustrated in the following two images. The first confirms the focus on safety education and awareness through collaboration for responder and motorist safety. The second measures the pulse of the broader TIM Community between two key focus areas for CRSW: responder training and promoting motorist awareness of and adherence to States' Move Over laws.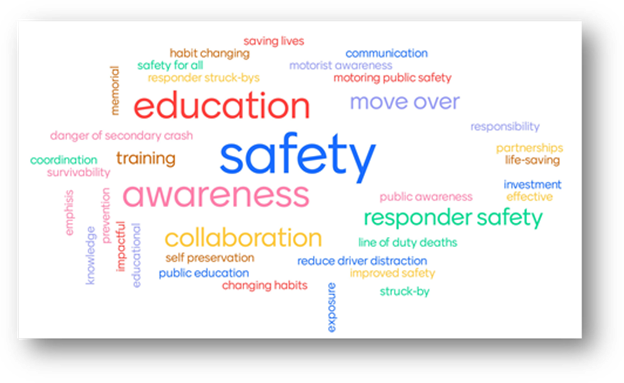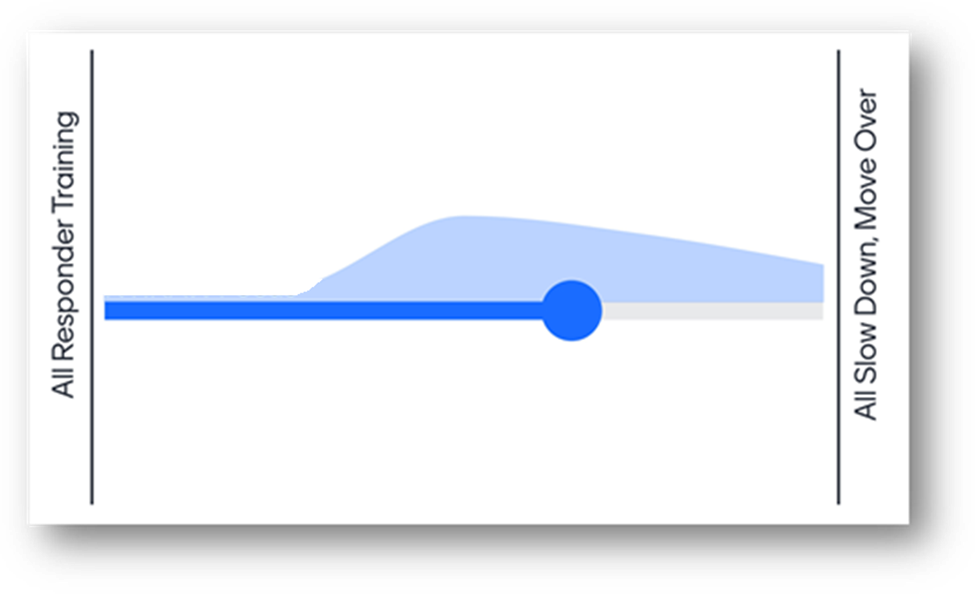 The FHWA TIM program highlighted the six core efforts active TIM responder communities typically undertake during CRSW:
Proclamations – Six State's Governors issued proclamations that commemorate this week in year 2020.
Mass media – State and local agencies collaborate with news stations (radio and television) to bring attention to the State's Move Over laws and this week.
Mass Training – Instructor or responder challenges to complete the National TIM Responder Training during this week.
Dynamic Message Signs (DMS) – Many States use of DMS for safety related messages to raise public awareness on responder and motorist safety around traffic incidents.
Public events – Statewide conferences, multidisciplinary open house, responder ride along with elected officials, responder in-person events.
Direct messaging – Playing brief videos or providing fliers at Departments of Motor Vehicles, Rest Stops, and other high-traffic motorist locations.
During the second half of this All-State Webinar, TIM communities from following States share preliminary plans to commemorate CRSW:
Arizona
Colorado
Connecticut
Georgia
Iowa
Mississippi
Missouri
Nevada
New York
North Carolina
Pennsylvania
Tennessee
Texas
Utah
Virginia
Wisconsin
Operations Area of Practice
Roadway Safety Services / Roadway Safety Patrol

Traffic Incident Management
Organizational Capability Element
Traffic Incident Management